Personality Development & Career Consulting
The Gifts of Personality Development
Insights about one's self and about others: these are the goals of personality development and we offer it here in Career Opportunities Consulting International. In a world full of dynamic personalities, our personality becomes too fluid that sometimes, we fail to recognize the skills and abilities that come with our behavioral makeup. Here at Career Opportunities Consulting International, we help develop the best aspects of your personality and use the same as tools to improve the aspects that need reinforcement. Personally, the enhancement of your self-image and self-esteem is an end we are eyeing. Professionally, making you excel in your career path is what we envision.
The Benefit of Career Consulting
We consult with you, to help you match your talents and abilities on how to go about using your degree and training to your best advantage. COCIC will help you find a clear path and realistic vision to better yourself and your career path.
First, personality development helps you enhance your ability to communicate. In the professional world, excellent communication skills bring you milestones in interpersonal relations. Second, we look at your self-esteem – the feelings you have about yourself- help you identify misconceptions, and turn them into strengths. When you feel good about yourself, you will have no qualms dealing with the outside world. And third, if you think that personality can no longer be enhanced, we are here to make that happen. The concept of reinforcement and spreading the breadth of your personality is our main priority.
We invite our clients to various frontiers in personality development. First, we offer private classes. Have the opportunity to work with a personal coach as you go about improving yourself and attaining milestones you did not know are possible. Second, we offer group classes. Develop that sense of belongingness with the notion that you are not alone in your struggles. Third, we offer seminars, workshops, and virtual courses. Recognizing the dynamic nature of personality, we make it a point to expose you to various learning channels. But know that the success of your goal is instigated by us but by none other than you.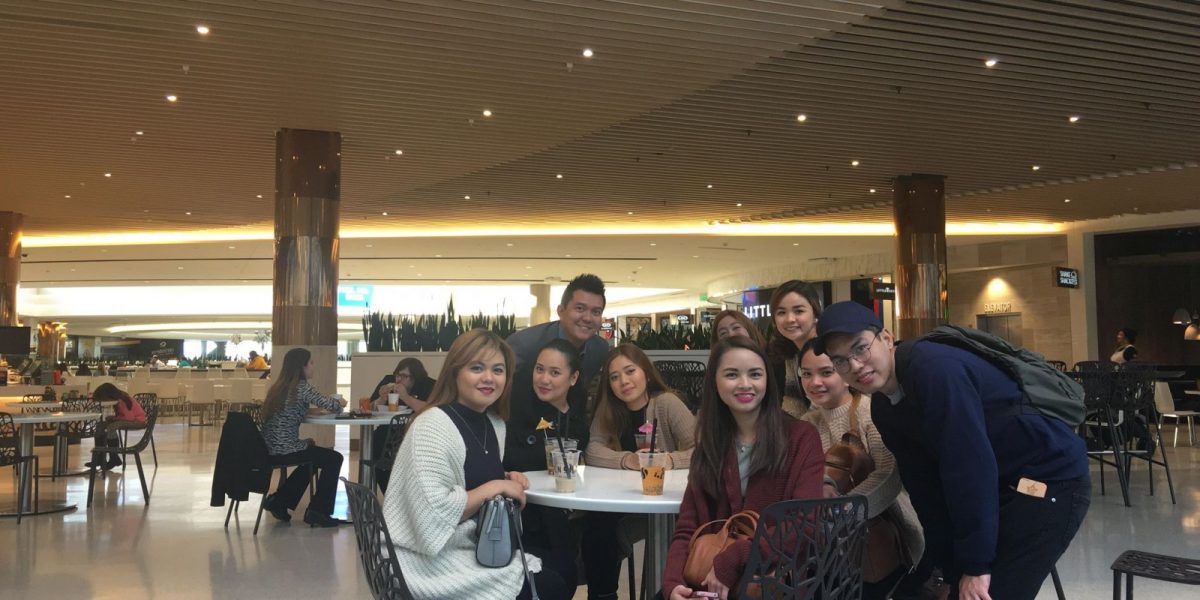 Personality Development & Career Consulting
USA J1 Internship/ Traineeship
Apply now and send your resume for a great opportunity to enhance your skills, gain professional training, live and learn the American culture!
An Internship/ Traineeship or Management in Training opportunity in America is a great way to enhance your skills in the field of your interest, specialized in
Hospitality.
This experience will expand your passion in the industry you have chosen to study.
It will open doors to allow you to further your career and experience the exciting way of life in America.
The J1 programs start at 6 months to 12 months (non-culinary up to 18 months).
We offer PAID placements in the field of hospitality.
J1 Program Lengths:
6 months (Hotel/ F&B/ Culinary)
12 months (Hotel/ F&B/ Culinary)
18 months (Hotel/ F&B)
I. HOW TO PROCESS
Step 1 Apply – Receive CV/ Resume & Cover Letter/ Letter of Intent
Step 2 Qualify Pass – Skype or Personal Interview with COCIC
Step 3 Register – Gather Required Documents & Prepfor Interviews
Step 4 Interview – Interviewwith Visa Sponsor/ Host Company
Step 5 Offer – from Host Company & J1 Visa Process
Step 6 US Embassy – Interview
Set Up USEmbassy Appointment
Step 7 Departure Orientation – Prepare to leave for USA Flight/ Accommodation
Step 8 Arrival in USA – Hotel Orientation & Start J1 Program
II. HOW TO QUALIFY
To qualify for an Internship/ Traineeship or Management Training Program in the United States you must meet the following requirements:
Must be at least 18 years old.
Must possess sufficient English language skills.
J1 candidate should be able to read, speak & write in English,
to successfully complete the Internship/ Traineeship.
Must have a mature level of thinking and a suitable personality to participate
and benefit from this International experience.
There are two programs under the J1 visa:

I. Internship
II. Traineeship
How to qualify for the Internship Program:
students currently enrolled at a school/ university with a degree or certificate
granting post-secondary institution outside the United States
recent graduates within 12 months (1 year)
with a degree or certificate granting post-secondary institution
How to qualify for the Traineeship Program:
graduates with a degree or certificate granting post-secondary institution
with one year of work experience outside the United States or
non-graduates or under-graduates with five (5) years of work experience outside the United States
Note:
Experience and Education needs to be in the same field (Hospitality: Hotel/ Restaurant/ Culinary) for the International Internship/ Training Program.
III. HOW TO APPLY
Submit your resume
Skype interview with COCIC
Submit required documents*
Promote to Host Company
Skype video or phone interview with Host Company
COCIC Interview Preparation
Interview with Host Company
Process J1 Visa (DS-7002; DS-2019; SEVIS)
* Required Documents:
Resume
Cover Letter
Passport Copy (Biography Page with the Photo)
Diploma/ Degree Copy or School Certificate(s) and/or Work Reference(s)
Referral/ Recommendation Letters (2)
COCIC Terms and Conditions
Program Fee
Find Your Place in the World
Career Opportunities Consulting International is a Corporation duly registered under Securities and Exchange Commission with interests in career consultation and skill enhancements; to develop paths towards clients growth and training opportunities.